Community Energy in Yorkshire and Humber
FREE practical, regional support for community energy groups #YHCE2015
Thursday 5 February 2015, 8.45-4.30
Unity Works, Westgate, Wakefield WF1 1EP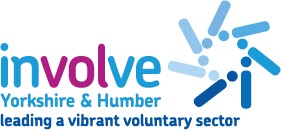 Thank you to everyone who attended and contributed to this event.
75 participants joined us for Community Energy in Yorkshire and Humber, run in partnership with Northern Powergrid on Thursday 5 February at Unity Works in Wakefield. The event provided practical information around grid connections and funding, as well as additional advice and support for both established and prospective community energy projects. We brought together people and organisations involved in, or wanting to be involved in, community energy solutions and explored the potential of community energy projects.
100% of participants felt that the event enabled them to share good practice and learn from existing projects
Very informative, friendly and everybody was willing to share their experiences and knowledge - Magda Read, HCDL
Speakers
Participants heard from two expert keynote speakers regarding national community energy policy and strategy:
'The National Picture': Fiona Booth, Head of Community Energy at DECC (Department of Energy and Climate Change)
Workshops
Participants attended a selection of practical workshops throughout the day, covering a variety of diferent issues relating to community energy.
Access to the electricity grid - Mark Johnston and Drew Johnston, Northern Powergrid
Getting funding from UCEF (Urban Community Energy Fund) and RCEF (Rural Community Energy Fund) - Rachel Coxcoon, Centre for Sustainable Energy and Mark Collinson, Waste & Resources Action Programme
Involving the community - Simon Bowens, Friends of the Earth
Writing successful bids - Ross Weddle, Immanent Associates and Katie Wellstead, Tyne & Wear Community Foundation
Collective purchasing - Peter Hirschfeld, Humber and Wolds Rural Community Council
Generating energy - Finn Jensen, Calderdale Community Energy and Pennine Community Energy
Reducing energy use - Kate Urwin, Yorkshire Energy Doctor
Working effectively with your local authority - Kate Gilmartin, My Green Investment and Jez Tweed, Calderdale Council
Community Energy Seed Fund Winners
Northern Powergrid also gave an update on their support for community energy since the last conference in April 2014 which includes a £50,000 Community Energy Seed fund for groups and support to develop a regional coordinating and support body North East Community Energy in partnership with Involve Yorkshire & Humber and Community Energy England. The winners were:
Evaluation and testimonials
Feedback from the event tells us that participants will be using the knowledge they gained to help move forward with their projects. 100% of participants said they found the information regarding funding and bid writing to be useful to their organisation.
Participants also said:
"Very informative, lots of tips and contacts"
"Well organised, great opportunity to meet people working on community projects and just as importantly meet people involved in national policy and grant funding"
"Helpful to put the work needed for a successful community energy project"
Programme
The programme for the day can be downloaded here
An event report will be written and distributed to attendees and published on Involve Yorkshire & Humber's and Northern Powergrid's website in the next few months.
Join our network
Join our Yorkshire and Humber Community Energy LinkedIn group for groups, organisations and individuals who are involved or interested in developing community energy projects and activities in Yorkshire and Humber. We hope that this group will facilitate networking, problem solving, sharing of contacts, best practice and learning and a means for sharing information, resources and relevant events and activities.